LINKS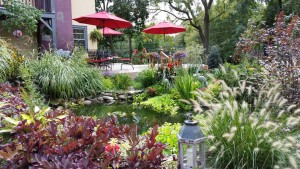 Want to know what there is to do, see, or experience around New Hope, PA? Check out:  Bucks County Alive
There is always something happening at Peddler's Village
Does your pet need to get away as well?  Holiday House Pet Resort may be the perfect retreat
Check out what is happening and who is playing at Bucks County Playhouse  
Live Music Performances at The New Hope Winery
Adventure out on the Bucks County Wine Trail  
Take a leisurely drive through Bucks County Covered Bridges
Climb aboard the New Hope & Ivyland passenger train.
Relax, Renew, and Rejuvenate at a local spa
Enjoy art, talks, demonstrations, and walks at the Michener Art Museum
 'First Fridays'  Fireworks to Return 2016!!
Fireworks will be presented the following Fridays throughout the summer: June 3, July 1, August 5, and September 2.  All shows are slated to begin at 9:30 p.m. and last 10 minutes.
Here are some of the top festivals and events taking place throughout Bucks County this spring 2016:  
• Strawberry Festival at Peddler's Village, May 21-22 – The annual Strawberry Festival at Peddler's Village in New Hope, PA returns May 21-22. Enjoy the delicious fruit any way you want whether it be baked in pie, made into jam, dipped in chocolate or simply eaten as is! During the festival, be sure to walk the 65 shops of the 18th-century-style village.

• Annual Spring Winery Tour, May 15 and 22 – Comprised of nine unique, family-owned wineries, the Bucks County Wine Trail is ready to celebrate the season! This two-part self-guided wine tour takes visitors through five wineries in the Southern portion of Bucks County on May 15 and four more wineries in the Northern portion of Bucks County on May 22.

• Moravian Pottery and Tile Works Festival, May 14-15 – Admire the splendor and individuality of the handmade historic and contemporary ceramic tiles featured at this festival from more than 50 artists, dealers and collectors. Located in Doylestown, PA, a free tour of the Tile Works – a "working history" museum built by archaeologist and art collector Henry Mercer that still produces handmade tiles today – is included with admission and rare handcrafted tiles will be available for purchase.

• 35th Annual Shadfest 2016, April 30-May 1 – Spend a spring weekend in downtown Lambertville, NJ at the 35th Annual Shadfest. Plan your visit by booking a stay in the town of New Hope. Take a short stroll over the bridge to join the city of Lambertville in celebrating local artists with great food and entertainment.

• New Hope Celebrates Pride Week, May 15-22 – Follow the rainbow to New Hope, PA and celebrate the 13th Annual Pride Week & Parade! The area's largest Pride Parade will take place on May 21, where a mile-long rainbow flag is carried down Main Street. Also check out other great LGBT events throughout the week, including a block party and vendor fair. Stay for the weekend at one of the quaint B&Bs in and around New Hope.
• Washington Crossing Brewfest, May 7 – Raise a glass and toast the 6th Annual Washington Crossing Brewfest in Washington Crossing, PA. Sip on some of the best-tasting beers from more than 65 breweries from around the country. All proceeds from the Brewfest benefit the park – the site where George Washington made history when he crossed the Delaware River on Christmas night in 1776.
• 5th Annual Byers' Choice American Artisan Showcase, May 7-8 – Mother's Day is made special at the 5th Annual Byers' Choice American Artisan Showcase in Chalfont, PA. Browse through a wide selection of handmade crafts from over 70 of the most talented craftsmen in the region. While you shop, enjoy live music, and chow down on delicious gourmet food from different vendors. Also make sure to walk around the garden and appreciate the lovely weather.
• Arts Alive!, May 21 (Rain date: May 22) – Quakertown, PA takes to the streets during the 15th Annual Arts Alive!, the area's premier adjudicated artisan and crafter event. More than 100 juried exhibitors show off their wares, along with original music acts, live alpacas, a food court and wine-tasting area, and trolley transport around town.